Supporting Oklahoma Alpha
In 1969, Phi Kappa Psi undergraduate brothers came up with the idea of running the football from Norman to Columbia, Missouri for the highly anticipated then Big 8 matchup. The 450-mile trek through 3 states was a new unofficial world record for farthest handoff of a football.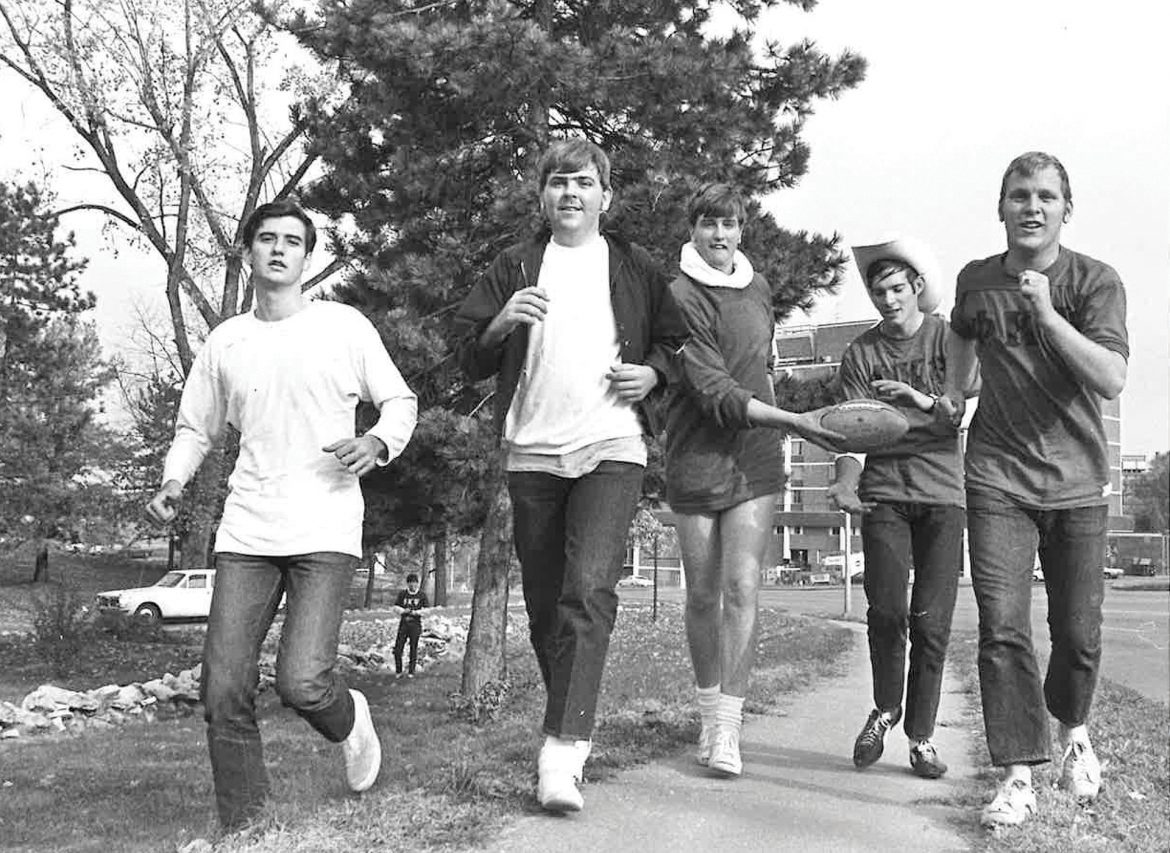 Sooner Coach Fairbanks came to the Chapter House at 720 Elm, where he autographed the football at the start of the run.
Sign-up sheets were organized for runners who would go four to five in a car, and rotate the runners while the car would follow the runner carrying the ball. A majority of the approximately 70 members at the time signed up for at least one turn to advance the ball to Columbia. Day and night, they kept advancing the ball, until they delivered it Saturday on the field of play.
That spirit lives on and the meaning of "Carry It Forward" is the essence of our newest capital campaign to raise $1 million over the next 3 years. Donations will help us continue to build on our vision of the future and carry forward the Phi Psi experience to the next generations.
All gifts to the campaign made through the Phi Psi Foundation are tax-deductible to the full extent allowed by law.
Additional Ways to Make an Impact
There are several ways that individuals, corporations and foundations can provide financial support to benefit Oklahoma Alpha. Each year, alumni and friends provide Oklahoma Alpha with much needed financial assistance through outright gifts of cash, securities, or other properties, which offer immediate benefits to our members; and deferred gifts, which allow for the arranging of a gift now that has a future benefit for the chapter. All gifts, in all forms, are important as they validate and support all aspects of Oklahoma Alpha. Your tax benefits depend on what you give and when you give it. The Foundation team can assist you and your financial advisors with the details of reporting a gift to help support Oklahoma Alpha. Or if you're still in the planning stages, ask us for help in how your donation can be more tax-efficient. We appreciate your support, so we'll do all we can for you in return! For more information, contact the Foundation to discuss the full range of giving options and strategies.