PHI PSI FOUNDATION INVESTMENT & ORGANIZATIONAL UPDATE
As Phi Psi's community foundation, we serve our chapters, alumni associations, house corporations and the greater brotherhood. Beyond the return you receive as a member of Phi Kappa Psi (i.e. developing interpersonal skills, fostering high ideals, creating relationships, etc.) there is a financial return on the monies stewarded by the Foundation. Simply put, the better the return the more can be invested in the brotherhood.
Keep your finger on the pulse of the Phi Psi Foundation and join us on Thursday, October 26th at 4PM ET for updates on the Foundation's year-to-date investment performance as well as other organizational updates. Panelists will share their outlook on the market and insights into various ways the Foundation is supporting Phi Psi's chapters. As always, there will also be an opportunity for questions.
THURSDAY, OCTOBER 26, 2023
4 P.M. ET
Investment Committee
The Foundation takes seriously its responsibility to provide prudent fiduciary management and oversight of the organization's investable assets. The financial and investment operations of the Foundation are under the direct oversight of the organization's Board of Trustees, which has adopted and regularly reviews an Investment Policy Statement. It has delegated specific responsibilities for the implementation and oversight of this policy to the Foundation's Investment Committee. This committee is comprised of three Phi Psi brothers who offer their time and expertise to guide the Foundation's investment portfolio. The committee selects and oversees the organization's investment advisor, evaluates the allocation strategies recommended by the advisor for each investment pool, and monitors the investment managers selected by the advisor. It also regularly reviews investment performance and monitors market conditions.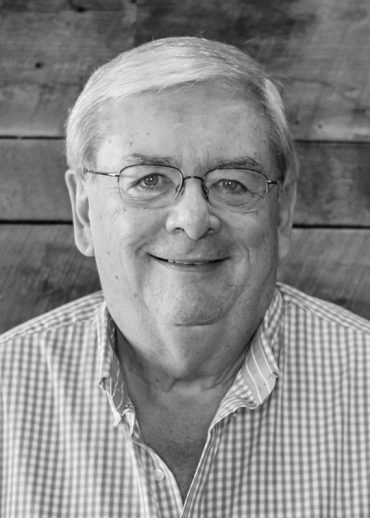 Bruce A. Jackson
Secretary/Treasurer
Bruce Jackson Case Western '70 is a graduate of Case Western Reserve University and joined the Foundation's Board of Trustees in 2006. Bruce received his Bachelor of Science in Management Science and began a 15-year career with Arthur Andersen and Co in 1973. While there, he served four years as a partner and seven years as a manager, including three years in the Madrid, Spain, office where he dealt with large multi-national companies and international accounting standards.
For the next 17 years, Bruce then served as Vice President of Finance and Chief Financial Officer of Cedar Fair LP, an Ohio-based amusement park owner/operator with a NYSE market cap of $1.8 billion. During this period, the company grew from three parks and one hotel with revenue of $103 million in 1988, to twelve parks and six hotels with over $540 million in revenue in 2004. He retired from Cedar Fair in 2005, and he and his wife Donna have been traveling extensively, enjoying their lives together, and family time.
Bruce became the House Corporation President for Ohio Epsilon in 1989 and served in that capacity until recently. He attended his first Grand Arch Council in 2006. Bruce and Donna live in Shaker Heights, Ohio, and have two grown children.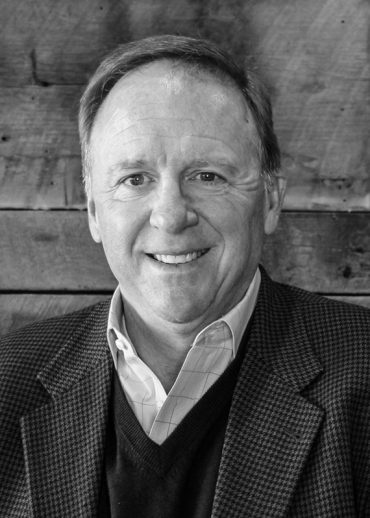 Timothy P. McCourt
Vice Chairman
Timothy "Tim" McCourt Washington '78 graduated from the University of Washington with a Bachelors of Arts in History and went on to receive his Master of Business Administration in Finance and Public Policy from the Wharton School of the University of Pennsylvania.
Upon graduation, he served on the Headquarters' team as a Chapter Consultant where he visited and advised over 50 chapters and assisted in chartering and re-chartering several chapters. While at Wharton, he served the Pennsylvania Iota (Penn) Chapter as Tudor-in-residence and the Fraternity, as Director of Fraternity Education. He has attended five Grand Arch Councils and is a member of the Charlotte Alumni Association.
A retired investment and wealth management professional, Tim has experience leading several business units. As Senior Vice President Capital Markets & Wealth Management Technology Strategy for Bank of America, he led multiple efforts to define business unit strategy and identify the portfolio of technology investments required to implement it. He has a strong expertise in investment portfolio management and equity trading applications.
Tim and his wife, Geralyn, reside in Charlotte, North Carolina, with their two children Conor and Ciara.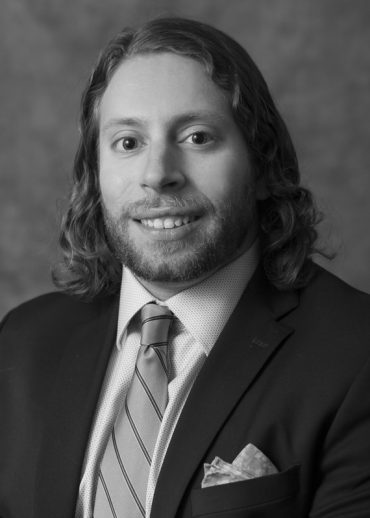 Ari Officer Stanford '06 joined the Board of Trustees in the fall of 2014. He was initiated into the California Beta Chapter in 2006, where he served as Social Chair and Treasurer. He graduated Phi Beta Kappa from Stanford with a B.S. in Mathematics and a M.S. in Financial Mathematics.
Ari began his trading career before entering college on the grain trading floor of the Chicago Board of Trade. As the markets moved to electronic trading, Ari was able to trade while at Stanford with one caveat: he needed to wake up a t 4 AM every day to actively participate. During his undergraduate years and continuing today, Ari is a contributing writer for TIME Magazine and TIME.com, focusing on economics, politics and financial markets.
After graduation, he moved back to Chicago and joined Traditum Group as Director of Automated Trading and Senior Commodities Trader, where he helped expand operations from primarily fixed income to agriculture, energy, currency, equity and metals markets. He has developed new agricultural commodities markets in North America and Asia, fostering international physical trade and helping farmers lock in profits and food manufacturers lock in cost margins.
Most recently Ari was a Senior Trader at Allston Trading, a leader among the world's top electronic trading firms.
Ari currently lives in Chicago with his wife, Jenny. He is a novelist, an accomplished guitarist and is teaching himself to play the acoustic drum set.
Investment Advisors
The Foundation has engaged Buckingham Strategic Wealth as its Investment Advisor after a national, competitive selection process. As a provider of Outsourced Chief Investment Officer (OCIO) Services, Buckingham enables the Foundation to outsource the majority of the investment process to seasoned professionals while maintaining close oversight, which aligns directly with the fiduciary approach envisioned in statutes like the Uniform Prudent Management of Institutional Funds Act. In this role, Buckingham brings the understanding our volunteer leaders have for the Foundation's charitable purposes and the intent of our donors together with a disciplined investment process to yield clear investment objectives and transparent investment solutions aligned with each of these goals. They also provide the reporting infrastructure and performance data that enables the investment committee to closely monitor performance, adherence to strategy, and risk exposures.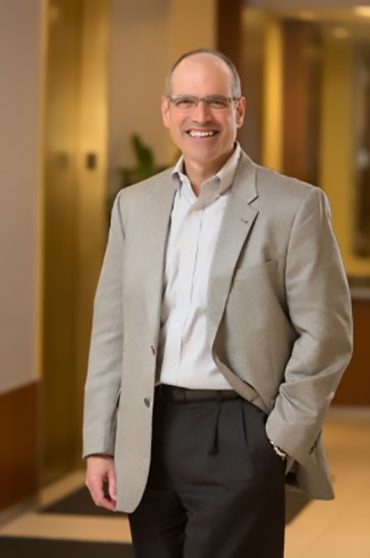 David Luckes
Director of Institutional Services
David Luckes serves as the director of institutional services at Buckingham. He has been in this role since 2014. David is responsible for leading the firm's service offering, systems infrastructure and thought leadership that support all of our institutional clients. He also has the privilege of serving many of these clients as their advisory team leader.
Prior to joining Buckingham, David was a senior financial analyst at the Wilkins Group through Merrill Lynch. He was also president and CEO of the Greater Saint Louis Community Foundation, where he delivered charitable services focused on helping St. Louisans invest in the issues and communities most important to them. During his tenure as CEO, he helped grow the foundation's assets from $55 million to more than $185 million. In addition, the foundation distributed more than $130 million in grants during his tenure. David's community foundation background also includes serving as the director of external affairs for the Chicago Community Trust. He also served as a senior philanthropic consultant with Merrill Lynch's Trust Company, providing investment advisory services to institutional clients.
David holds his Series 65 financial license and has passed the Series 7 and Series 66 exams. He earned a master's degree in business with an emphasis on strategy and public and nonprofit management from Northwestern University. David has more than eight years of direct experience in financial services.
David serves on the board of directors and executive committees at the Eden Theological Seminary and Missouri Military Academy. He is also a member of the National Ski Patrol, teaching emergency care and patrolling at Hidden Valley Ski Resort in Wildwood, Missouri.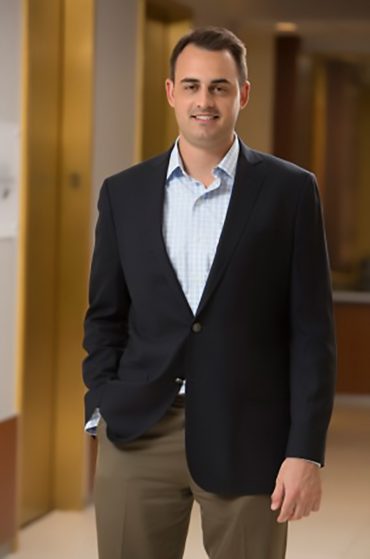 Tim Jost, CFA®
Institutional Services Advisor
Tim Jost, CFA, serves as an institutional services advisor at Buckingham. He has been in this role since 2015. In addition to directly advising clients, Tim is also responsible for the day-to-day management of institutional portfolios and provides customized analysis and support for all of our institutional clients. Tim is also a member of Buckingham's IPC.
While in graduate school, Tim worked in a risk management role on the trading floor at Energy Future Holdings Corp. and at Trinity Industries in its corporate development group. Prior to graduate school, he was an equities and options trader at Stifel, Nicolaus & Company, Inc.
Tim earned a Chartered Financial Analyst® (CFA) designation and holds his Series 65 financial license. He earned a master's in business administration from Southern Methodist University and a bachelor of science in business administration from Saint Louis University. Tim has more than nine years of experience in investment management.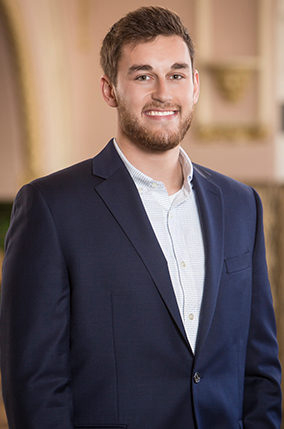 Institutional Services Associate Advisor
Institutional Services Advisor
Jake Masterson serves as an institutional services associate advisor at Buckingham. In collaboration with his colleague Tim, he supports the day-to-day management of institutional portfolios, customized analysis and account administration across our institutional client base.
Jake has been with Buckingham since 2016. Prior to joining the Institutional Services team, he was a member of Buckingham's Investment Strategy team as an investment analysis associate. In that role he supported both the IPC as well as the firm's broader community of advisors conducting research projects. He also played a leadership role in the development and ongoing maintenance of the Investment Strategy team's SQL database which is one of the firm's primary data resources that supports analysis work and marketing.
Jake holds his Series 65 financial license and has passed Level I of the Chartered Financial Analyst exam. He earned a bachelor of science in finance from Missouri State University. Jake has more than four years of experience in the financial services industry.